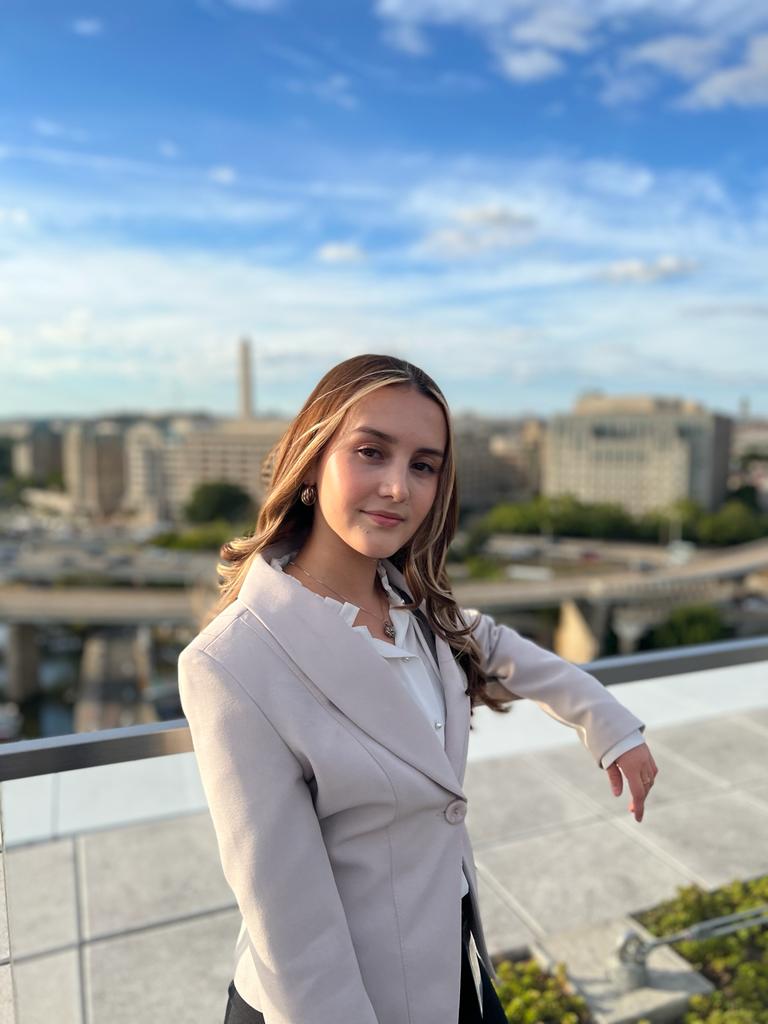 Alejandra Matiz
Office of U.S. Rep Kathy Castor
---
Email: mmati016@fiu.edu
Major: Economics and International Relations
Issue Area: Latin America
Bio
Maria Alejandra Matiz was born and raised in Bogota, Colombia. After graduating high school, she moved to Miami to pursue a Bachelor of Arts in Economics and International Relations at Florida International University, where she is currently a senior. She is also pursuing a certificate in Latin American and Caribbean Studies.
One of Alejandra's biggest dreams is to become a lawyer, so she has been enthusiastically involved with the pre-law community. She served as the treasurer for FIU's pre-law fraternity, Phi Alpha Delta, as one of the leaders of the first all-female Executive Board in the Chapter's history. She is very passionate about social justice and advocacy, and worked as an ambassador for FIU's Office of Social Justice and Inclusion. She is also very interested in education, having experience as a volunteer English teacher in her home country, and as a recurring Learning Assistant with FIU's Department of Mathematics and Statistics.

Growing up in Bogota, Alejandra witnessed the overwhelming amount of poverty and inequality that engulfs Colombia. Because of this experience, she developed a particular interest in economic development. She hopes to help expand the available research on this issue area, and to bring innovative projects and policy proposals back to her home country.
This semester, Alejandra is interning with the Office of Congresswoman Kathy Castor (Florida – District 14). She hopes to gain insight into the policy-making process and the political landscape of DC, and to help advance her office's political goals. As a Hamilton Scholar, Alejandra wishes to represent the Latin American community by focusing on regional issues and researching ways to help give back to her community.