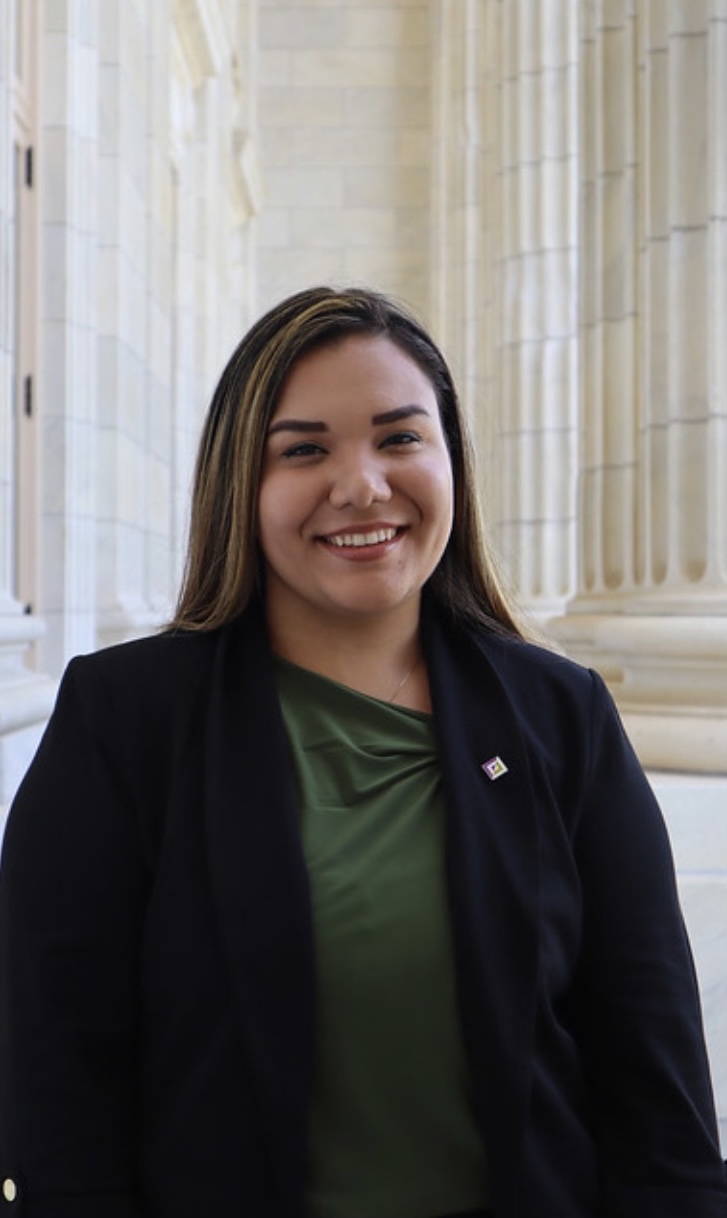 Sophia Emperatriz Jaimes
Congressional Hispanic Leadership Institute
---
Email: sjaim010@fiu.edu
Major: International Relations
Issue Area: Education & Environmental Resilience
Bio
Sophia Emperatriz Jaimes is a first-generation student and a third year at Florida International university and its Honors College. She is majoring in International Relations with a minor in Political Science along with three certificates in Women and Gender Studies, Law, Ethics, and Society, and Pre-Law Studies. Expecting to graduate in Fall 2023, Sophia hopes to begin a career in public service through policy and education.
Within the FIU community, Sophia serves her community through various leadership roles one being President of Student Ambassadors. This organization of about 50 members represents the over 55,000 students in the university to the Board of Directors, Board of Trustees, the President's office, and any donors. Sophia Emperatriz also is Co-founder of Dale Start Smart a project she created that has helped 80 students from low income and diverse families continue their education through tutoring and application assistance. She dedicates this project and her service opportunity to her mother, father, and everybody who has helped her have the opportunity to continue her education while fostering her career in public service.

For this semester Sophia is part of the Global Leaders Fellowship at the Congressional Hispanic Leadership Institute. Through this program she will complete two internship placements, one congressional and one corporate. Her congressional placement will be in Representative Henry Cuellar's office from the 28th district of Texas. Through the Hamilton Scholars program Sophia plans to focus on environmental resilience in South Florida and a direct focus on securing funding for water testing through educating and advocating federal agencies of the Miami community and its beautiful ecosystem.