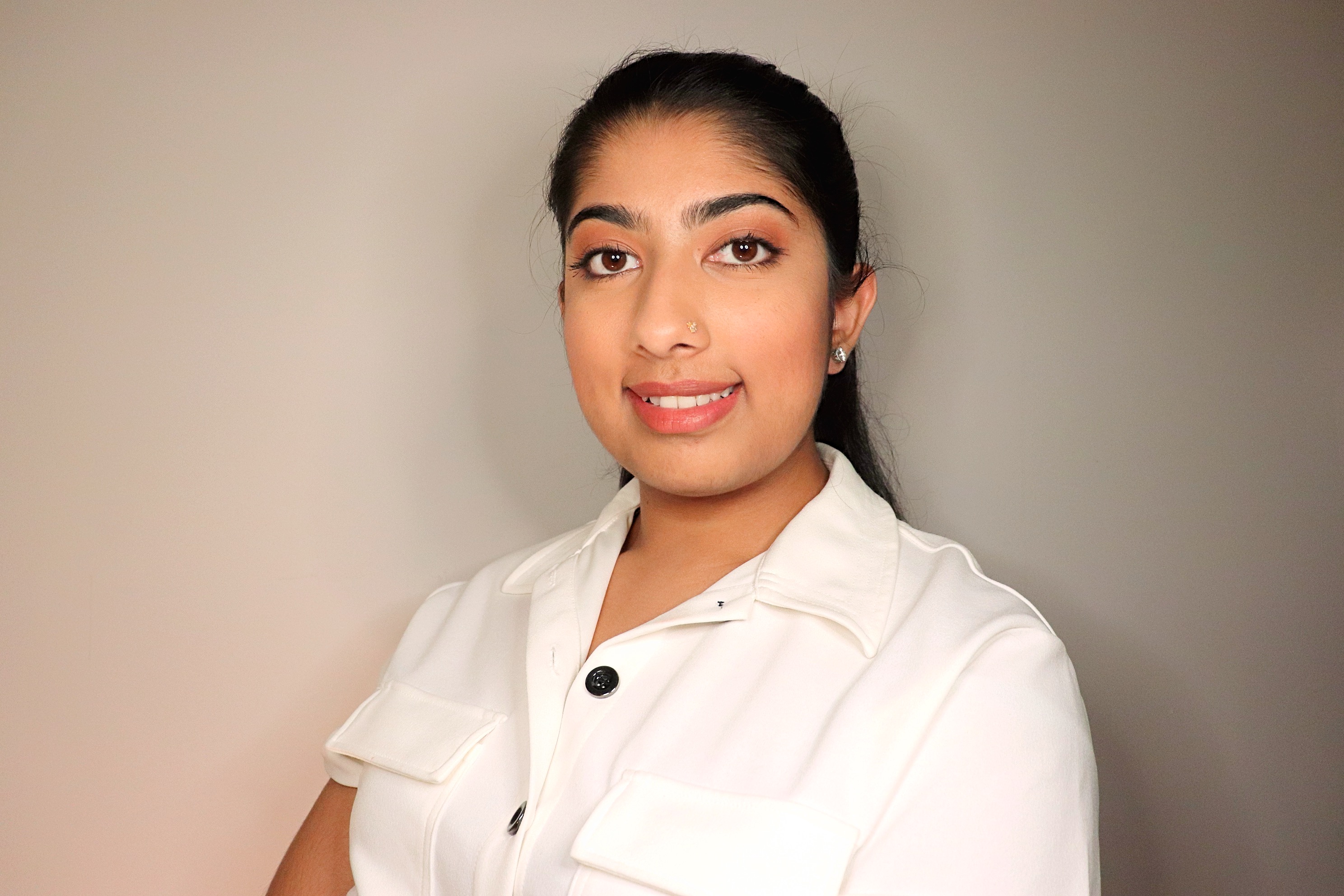 Kamisha Kumarasri
Immigration
---
Email: kkuma008@fiu.edu
Major: Biological Sciences
Internship : Congressman Darren Soto
Bio
Kamisha Kumarasri was born in Toronto, Canada, and immigrated to the United States. Being of Sri Lankan Tamil descent, her culture and family influenced her to carry values of authenticity, compassion, and service in all areas of her work. Kamisha is an Honor's college student and currently a senior finishing her dual bachelor's degree in Biological Sciences and the Natural and Applied Sciences, with a minor in Political Science.
During her time in college, she's worked as a cultural advocate for Tamils in South Florida with her local community for several years, as well as a participant/volunteer of the Tamil Institute of Leadership and Excellence (UK). Her avidity towards learning and educating has led her to be a PLTL leader, a Crisis Counselor, and a Learning Assistant. Intertwining her love for science and political affairs, she aims to put forth her skills as well as enhance them with a focus towards health and immigration. Kamisha is currently virtually interning for Congressman Darren Soto (FL-9) and excited to take on the opportunity as the first step to learn and understand the workings of policymaking and focus on the proper research and labor put in.
Reflecting on her own parent's journey of escaping a civil war, Kamisha is focusing on the health and impact of immigration on refugees migrating into the country she now calls her home, the United States. She aspires to move on to medical school in the future to pursue her goals in medicine as a doctor, while also staying actively involved in public service.