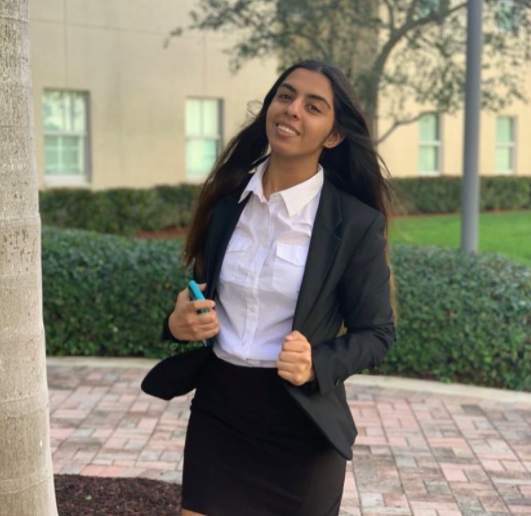 Prachi Lalwani
Diplomacy, Women, and Youth
---
Email: plalw001@fiu.edu
Major: International Relations; Honors College
Internship : The Heritage Foundation Academy
Bio
Prachi is an Honors College student from Venezuela at Florida International University. She is an undergraduate student studying International Relations with  a certificate in Human Rights, European and Latin America Studies. She is a member of the Sigma Iota Rho National Honor Society, the FIU Global Learning Medallion, and an alumni of the United Nations Academic Impact "Millennium Fellowship". As an international student, she had the amazing opportunity to connect and work in her passion for Human Rights. She was a Diplomacy Lab Fellow in her diplomacy lab class where she researched the  Zika Virus and Law enforcement in Pakistan.
Additionally, she was an ambassador for multiple  conferences related to gender equality and women's empowerment, including  the Powerful Women Empowering You and Women Who Lead. She is a delegate of the Model United Nations Team at FIU, and her dream is to be an ambassador in the United Nations and live in New York. Prachi's quote is: "We are all created with the same image as God, so everyone deserves to have the same legal rights and opportunities"; she strives to become an ambassador who tackles justice, stands for the oppressed, and defends human rights.
Currently she is a fellow at the young leader program at the Heritage Foundation where, through her values and principles, she is working to create policies that impact Women Rights. This work allows her to shine her views more.