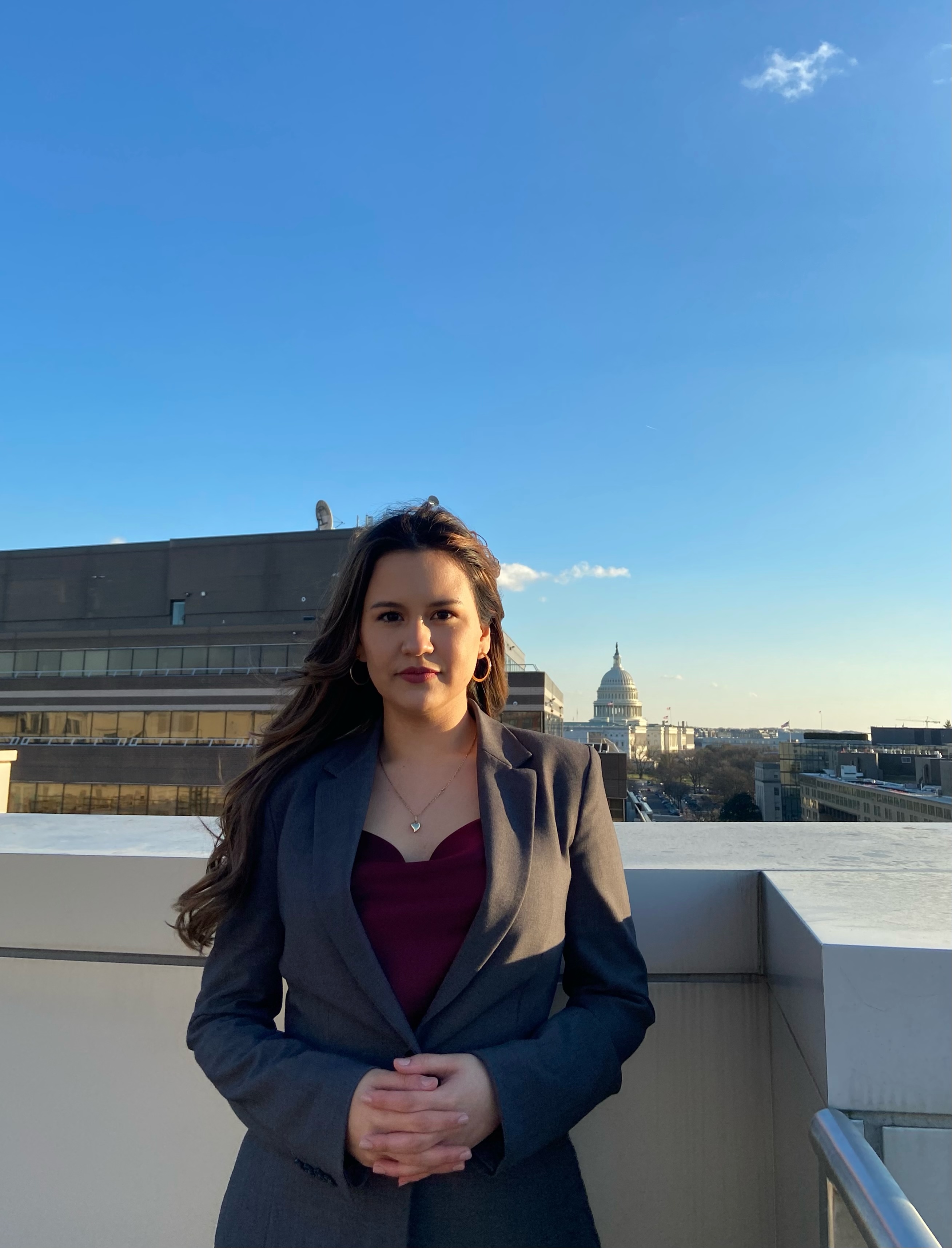 Laura Vega
American Foreign Policy Council
---
Email: lvega049@fiu.edu
Major: Political Science
Issue Area: Equity in Latin America's Criminal Justice Institutions
Bio
Laura Vega has dedicated her career to advocating for human rights and inspiring others with her immigration story. Laura fled Cuba's dictatorship when she was 13 years old. Since then, she has worked to champion democracy, diversity, and inclusion through research and human rights advocacy.
Laura is pursuing a Bachelor of Arts in Political Science at Florida International University's Honors College with certificates in Human Rights and Political Transitions, Latin America and Caribbean Studies, and National Security Studies. Throughout her collegiate career, Laura has been an active member of the student body within FIU. She started as a Jack Gordon Institute for Public Policy Fellow, where she worked on an intelligence community research project on China's human rights violations against the Uyghur minority in Xinjiang. After presenting her research at numerous conferences, she continued her fight for human rights through another fellowship with the Office of Global Learning Initiative with a research project on Assessing Equity in São Paulo's Criminal Justice Sector. At the same time, Laura served as the Global Learning external outreach coordinator and an active member of Pi Sigma Alpha and the UN Women chapter. 
In her final spring semester at FIU, Laura will be working on Capitol Hill as an American Foreign Policy Council researcher, a non-profit think tank dedicated to fostering the development of representative institutions and free-market economies throughout the world. As an intern, she will be responsible for foreign policy research and writing on the Information Warfare Watch Bulletin. She will also provide logistical support for domestic and foreign delegations through the Future of Public Diplomacy Project. Finally, as a Hamilton Scholar, Laura will leverage the Ninth Summit of the Americas to organize an event with academic experts to discuss marginalized populations' access to and engagement with criminal justice actors in Latin America.