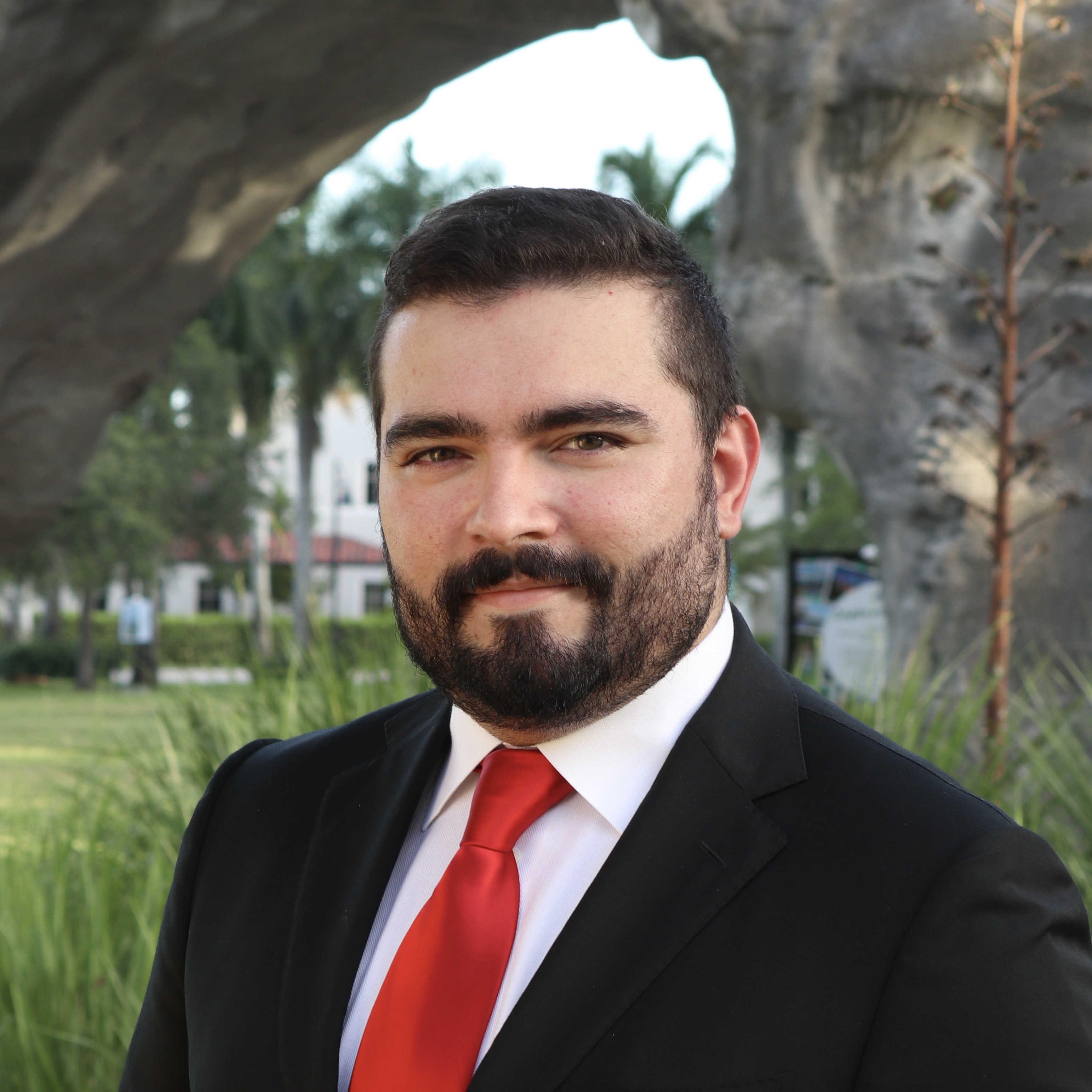 Francisco "Frank" Gamez
FIU Government & Community Affairs
---
Email: fgame003@fiu.edu
Major: Political Science
Portfolio: Higher Education, Federal Appropriations
Bio
Francisco "Frank" Gamez is an Honors College student at Florida International University studying Political Science. Frank is a Hamilton Scholar, and member of The Talent Lab at FIU in Washington, D.C., seeking opportunities to make an impact on the world's greatest challenges through interdisciplinary research, experiential learning, and  policymaking studies.
Frank is currently serving as Governmental Relations Fellow for the FIU Division of Strategic Communications, Department of Government and Community Affairs. In this role he works with the FIU's associate vice president, as well as the government and community affairs team, to advocate for FIU's legislative priorities, helping to secure public funding for research, and strengthen relationships with government officials.
At FIU in DC, Frank also works with external partners, Congress, the White House, federal agencies, and national organizations to advocate for the university's priorities. Frank tracks and monitors important legislation, assists with special event hosting operations, and participates in strategic advocacy planning, with a strong commitment to promoting the University's mission of enhancing the national reputation of, and federal support for, our preeminent research areas, faculty, and student advocates.
Frank is an Eagle Scout and fluent in English and Spanish. He is passionate about diplomacy, politics, the environment, and national security. For more information, do not hesitate to reach out at the email address above.